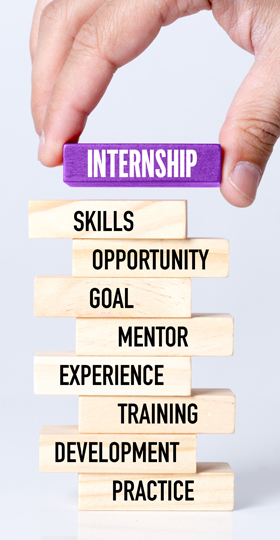 Elwood Staffing Internship Program
Kickstart your career!
Gain experience. Get paid. Make a difference.
At Elwood Staffing, your intern experience won't consist of grabbing the office coffee. Instead, you'll gain real, hands-on industry experience and the chance to become immersed in a tight-knit culture built on passion, hard work, family values, and superior customer service.
Whether you're interested in sales, management, or recruiting, our paid undergraduate internship program is tailored to the career path you're most interested in pursuing. During the first six weeks, you'll learn the Elwood basics and the ins and outs of candidate sourcing, recruiting, and screening. The remainder of your internship is then spent learning more about recruiting or delving into the worlds of sales or management—you choose your track!
What's in it for you?
Mentorship and development
Socializing and networking opportunities
Hands-on industry experience
Customized internship experience
Come grow with us! Connect with Elwood today!